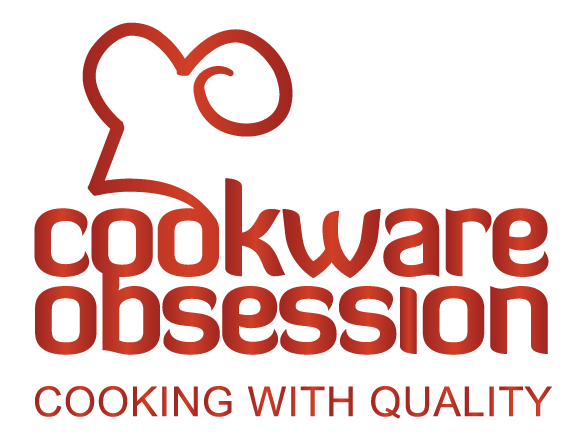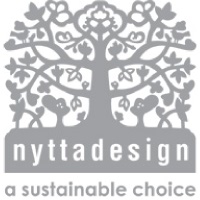 About Nyttadesign
History
One part of Nyttadesign started as "Bioforte" 1992, registered by Eva Lundkvist one of the founders of Nyttadesign. Eva was employed as Market communication officer by the Postal parcel services. During a course in marketing a lecturer took up the subject "ethics". Stated that it is important what you do in life. Life is relatively short and to just bring in money without thinking about if what you do contributes your personal development and is in harmony with your soul and core belief about what is ethically correct, can cause a lot of stress to the point of exhaustion.
For Eva this lecture was inspiring and led to that she resigned from her job and started a company the year after called Bioforte. "Strong life". The business idea was to use surplus material like hulls from agricultural and other production to manufacture products that is good for people health and well being.
The first products was bed pillows filled with buckwheat hulls. 1996 came heating/cooling pillows filled with cherry stones. New products was developed with these materials as base and soon the range contained 30 different products.
The demand for organic and environmentally friendly products was low so Eva figured there was a need to make products more attractive by adding design. Eva contacted Stockholm school of Arts and Crafts 2004 to see if there was a student who was interested in joining force. Eva was good at product development but not so experienced in design.
This was how Eva met Josephine. The meeting almost immediately led to the creation of five new products.
Eva´s passion was environmental issues and Josephine's Inclusive design. Josephine's exam work "Aids of tomorrow" took form 2005. 2006 The duo had a good portfolio of products and decided to start a limited company 2007. This was also the year when Josephine had her first baby. To start a company and have a baby was said to be easy, this is not true and after the second child was born 2010 Eva and Josephine went separate ways.
The price has always been an issue for Nyttadesigns success. However the market is changing and "An Inconvenient Truth" by Al Gore made the market for organic products increase from 10 % of the population to now around 40 %.
Raw materials
We use recycled material as stuffing for pillows. This is hulls from buckwheat or millet, seeds from grapes and stones from cherries. The hulls comes from farms that do not use pesticides nor artificial fertilizers. The grapes and cherries are from vineyards and orchards within EU. The grapes will be from organic crops within short, the cherries are not yet organic they are however boiled and dried so not toxins are measurable. We have tested the cherry stones according to EN71 standards.
To economize with the resources we have and use more of what is already produced within agriculture and other raw material sources is the very foundation of Nyttadesign philosophy.
Organic cotton
The cotton fabric and yarn used by our supplier (weaving/dying company in Thailand, Germany, Turkey or Estonia) comes from certified organic farming in India. We always make sure we see the certificate our supplier gets when purchasing raw material for weaving and/or dying.
Organic cotton/hemp mix
During this and next year we are introducing organic cotton/hemp mix in order to lower our environmental impact even more. Hemp grows without pesticides and fertilizers. It is a wonderful plant. Henry Ford actually made the first Ford from hemp only. It can be turned in to plastic, textile, paper and rope. The plant also stop erosion. It is a pitty the drug use makes this plant difficult to grow, there has to be controls. There are changes coming and we hope to be able to use hemp grown in EU soon.
Weaving and dying
To print or dye textile is always a problem. We ensure ourselves that the factories we use has the environmental certification required. We also check ourselves by sending textile to labs.
Anti skid print
We use an acrylic mass printed on organic cotton to achieve anti-slip properties. There are other materials you can use here including silicon. We chose acrylic mass because it is a relatively small amount of plastic for a great effect. Silicon has two problems, one is that there is strength in contact with water. It is not good in context. The second problem is when silicon will be discarded. Silicon are considered as hazardous waste. To throw a pot glove that is used in the hazardous waste is not good. Acrylic mass can be burned without toxic gases occurs. It provides energy. Also input as polyester thread and batting as well as Velcro mm are manufactured in factories that are controlled and comply with environmental legislation.
Nyttadesigns values and vision
Nyttadesigns range of textile wellness and everyday products is made with a minimal footprint in the environment. We are aware of the effect our choice of materials, production and distribution has and we work towards a sustainability in every area.
Staff
One of the most important reasons for choosing organic raw materials is the concern of the well being or our staff. The health of the people at factories weaving, dyeing, sewing the products as well as handling at warehouses and shops must not be effected negatively.
We make sure by visiting our suppliers and sub contractors once or twice a year to make sure the staff is treated well. There is of course no child labor.
Waste
When one of our products are used up and must be thrown away we know that burning or composting them has very little negative effect on environment. Next important step for us is to inform how to waste each product to reduce the effects even more.
Nyttadesign offices uses green energy and recycles paper, plastic, , metal, glass and has access to komposting remains of food. Our warehouse reuses boxes.
Research and development
We develop our products in house. We decide what material to use from our standards and work out production methods that suits our sub-contractors and minimize waste of material. There are no shortage of ideas, the limitation sits in what material that are available. There are great materials but with side effects that we cannot accept.
We constantly look for new environmentally friendly functional textiles. Often great ideas comes from biomimicry research. Water resistant textile is an interesting subject many applications and great demand. However so far no material has come that does not wear off in washing process.
Vision
Our vision is a world where "a rich life" is not synonyme with finansial values only. Happiness or Gross National well being should be counted and added to the way of measuring what a company contributes to a society. We believe that if you live a life where you do not destroy for coming generations gives a satisfaction and a joy. We want to contribute to increaseing the general well being of both people and planet earth.
We are online 24/7 everyday with Australia wide delivery
www.cookwareobsession.com.au
Mon - Fri: 9:00am - 5:00pm
Payments Methods Accepted


This Site is Secured by SSL Security Certificate
Copyright 2021 Cookware Obsession Abn 91 029 433 597 | All Rights Reserved | Secured by SSL |  web : footprintweb | Sitemap | MyDash